Article 324
Published on April 14, 2018
---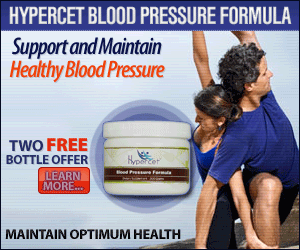 A Migraine Is A Risk Factor For Heart Attack, Ischemic Stroke, Atrial Fibrillation And Cardiovascular Disease
Around 39 million people were affected with a migraine in the United States. People between two and three million are suffering from a chronic migraine. A Danish observational study shows an increased risk of cardiovascular diseases, stroke and heart attack with a migraine headache. The study also shows a migraine is a risk factor for cardiovascular diseases.
Researchers have conducted an analytical study on 51,032 people with a migraine and another 510,320 people without a migraine. They used Danish National Patient Registry records between 1995 and 2013 for the study. They matched with records of each patient with ten records of people without migraine of same sex and age to find out the link between a migraine headache and cardiovascular diseases.
The study shows a likely risk of heart attack, stroke or atrial fibrillation in people with a migraine when compared to people without a migraine. Researchers have found that the association persisted even after accounting for factors such as diabetes, smoking, high blood pressure or hypertension, obesity (high body mass index. BMI). The following table shows the number of heart disease events per 1,000 people with a migraine compared to 1,000 people without a migraine.
The study has found that the following people have a higher risk of atrial fibrillation (irregular heartbeat or arrhythmia. AFib), heart attack and stroke. The association is more during the first year after diagnosis of a migraine.
Even though the amount of risk of cardiovascular disease with a migraine is small, there are a number of people (both men and women) affected with a migraine as it is a common disease. The authors say that a migraine should be considered as a strong and persistent risk factor for a cardiovascular disease.
Researchers say that there is a need to find out a treatment to lower the additional risk of cardiovascular disease associated with a migraine or to lower the number of migraine attacks in a person. Researchers did not show the cause and effect relationship as this study is an observational study.
The co-author of the study was Henrik Toft Sorensen, MD, Ph.D., DrMedSci, Department of Clinical Epidemiology, Aarhus University Hospital (AUH), Aarhus, Denmark. The study was published January 31, 2018, in the BMJ. Title of the article was "Migraine and risk of cardiovascular diseases: Danish population-based matched cohort study."
DOI: doi.org/10.1136/bmj.k96
Migraine: A migraine is a headache with a moderate to severe intensity and a recurring disorder affecting about 15 percent of the people. But all headaches are not a migraine. A migraine headache lasts between 4 and 72 hours, significantly affecting women than men. Following are the symptoms of a migraine headache.
Migraine headache intensity is vulnerable to sound, light or smell.
Vision problems.
Dizziness.
Nausea.
Vomiting.
Worsening of a headache with physical activity.
Pain on one side of the head.
Headache pain tends to pulsate.
Environmental and genetic factors and the changes in the hormone levels may be the reasons for migraines. The nerves and blood vessels in the brain may also play a role. These are triggered by hormonal changes, stress, exercise, some foods and some drinks. Drugs are available for the treatment of migraines.
---
The Diabetes News Chronicle does not provide medical advice, diagnosis or treatment. Information in Diabetes News Chronicle is to support and not to replace medical advice given by the surgeon or physician or doctor. The published article is not a medical advice by the OWNER of the "Diabetes News Chronicle" website or by the AUTHOR of the article.
---
Published by Jammi Vasista, Chennai, India.
Email Jammi[no-space]Vasista1991[at]gmail[dot]com
Phone 91-944-578-3182.
Address Diabetes News Chronicle, No 40, Kaveri Street, Rajaji Nagar, Villivakkam, Chennai, India. Pin : 600049.